Hilda Green World Keeps Whirling Album Launch
A year and a half  in the making, a lifetime brewing. Hilda Green brings her cruisy sounds to The Wesley Anne to launch her first solo album.
Featuring special guests Kate Grealy and Andrew McCubbin.
Hilda Green will play with a delectable selection of fabulous musicians:
Hilda Green: Vox, Guitar
Jeff Samin: Bass
Sascha Campbell: Drums
Peter Kearney: Mandolin, Percussion
Jane McCracken: Keys, Flute, Melodica
Tammy Haider: Guest Vox
Olugbade Okunade: Trumpet
Event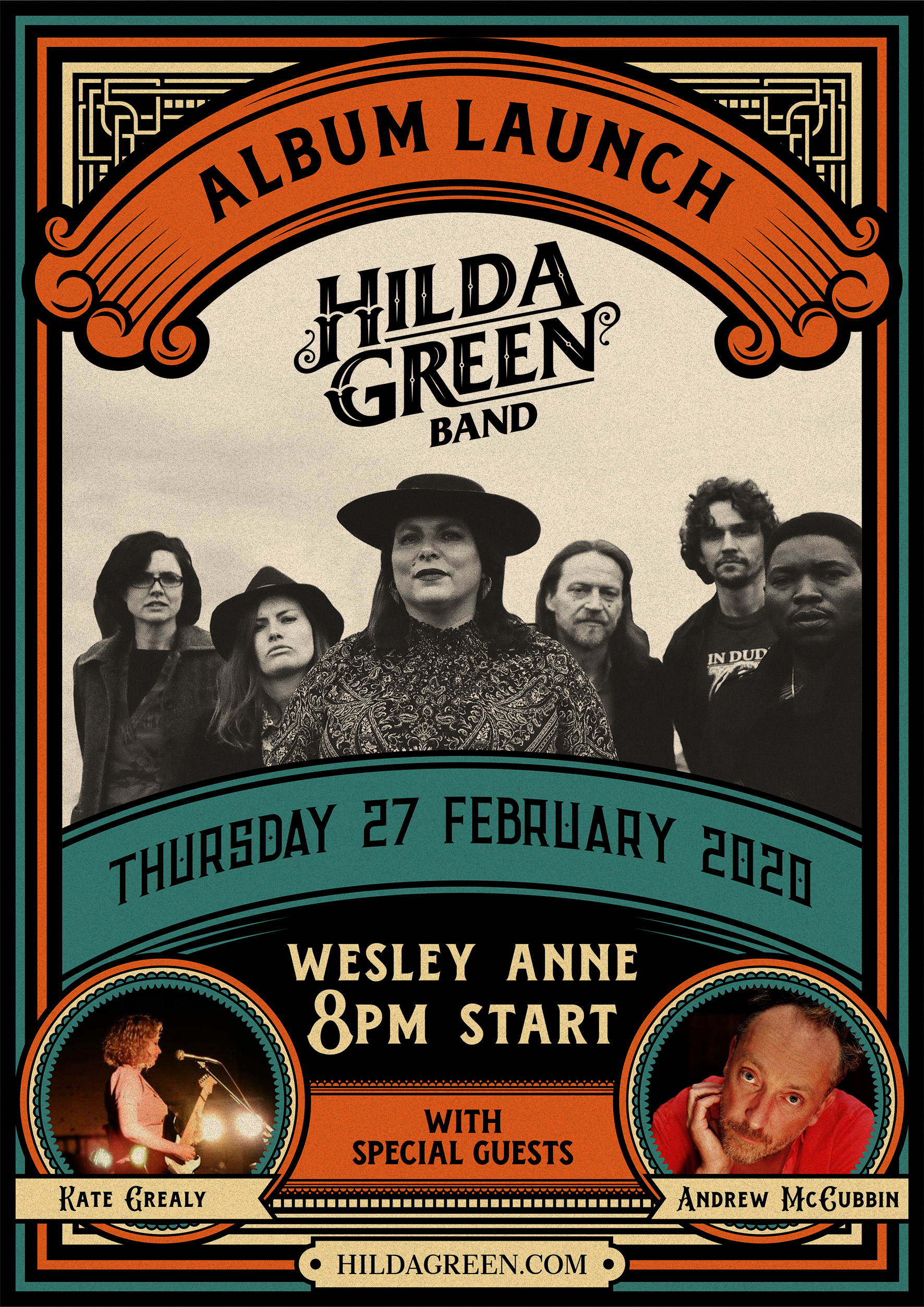 New Single: Ol' Lobo
Ol' Lobo is the first single from the upcoming debut solo album for Hilda Green. The song explores the relationship with the shadow side, using the metaphor of Ol' Lobo (a wise, mythical wolf) and the mysterious snake. The song is both whimsical and thoughtful, deliberately rhythmic and mesmerising.
Download
Stream
Recent Posts
15 Feb , 2020