Hilda Green weaves a tapestry of poetry and melody with her debut album — an eclectic mix of folk, blues and rock with rhythmic African influences.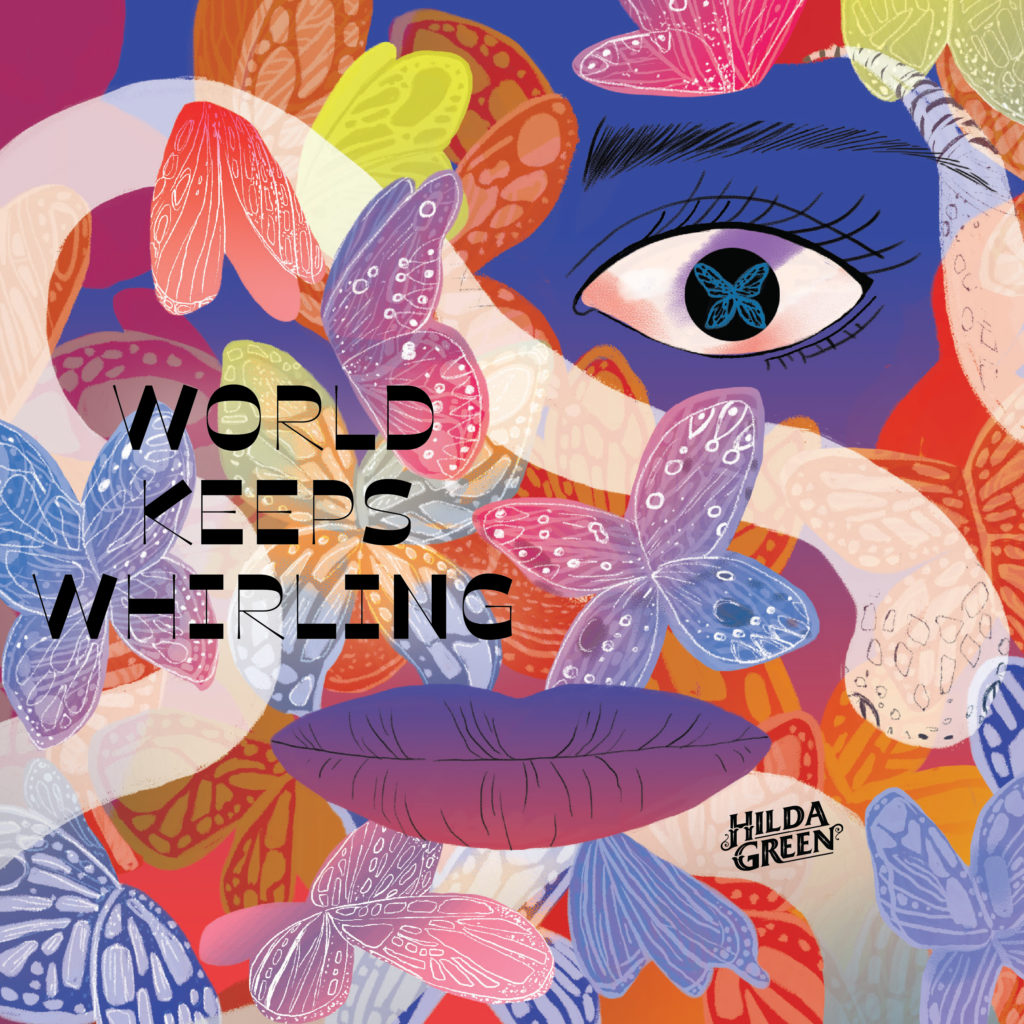 Originally from South Africa, Hilda Green brings a unique perspective to her music. On the album she has collaborated with guest African musicians Olugbade Okunade of Alárìíyá (Nigeria) and Katanga Junior (Tanzania) help weave African influences into the record.
With delightful harmonies from singers Kate Grealy and Tammy Haider, and solid engine-room backing from Jeff Samin (bass), Sasha Campbell (drums), Peter Kearney (mandolin), Jane McCracken (keys) & Andrew McCubbin (keys/guitar) — this new release features more guests stars than you can poke a conductor stick at!
Top Tracks
---
"Music is a love child, born out of late night impulses and afternoon delights, a brimming mass of potential over-spilling into creativity. A melting pot of music, ideas and inspirations."
---
Featured Songs
Ol' Lobo
Ol' Lobo is about learning to trust your gut feelings. To listen to intuition. Having been through relationships steeped in lies and deceit, I found out the hard way that I needed to follow my instincts.
The song draws on the ancient symbolism of the wolf and snake in mythology narratives. The wolf is inherent wisdom and the snake is ones intuition.
Ol' Lobo Short Promo Video
World Keeps Whirling
When I wrote this song I had no idea how topical it would be at release. The human spirit is strong – but for whatever reason some people are not in the same headspace as the majority of good, kind-hearted people.
The song is about perseverance and seeing each day as an opportunity for a new start. The message is to stay strong and see through the veil of illusion.
Free Downloads
Behind the Scenes: Making the Album
Gallery
---
Acknowledgements
Hilda Green – Vox, Guitar
Jeff Samin – Bass
Sasha Campbell – Drums, Backing Vox
Andrew McCubbin – Guitar, Keys
Julitha Ryan – Cello
Andy Papadopoulos – Double Bass
Olugbade Okunade – Trumpet
Kate Grealy – Backing Vox
Peter Kearney – Mandolin, Backing Vox
Sian Francis – Backing Vox
Heidi-Ann Frick – Backing Vox
Stuart Prentice – Guitar, Flute
Katanga Junior – Rap, Percussion
Recorded by Andrew McCubbin at Far Canal Studios, Elwood & Tylden
Mastered by Ryan Fallis at Inventions Studio, Footscray
Album Artwork: Connie Leung
---